In October, Turner's Shannon Van Voast was in our nation's capital to tell the story of the little grocery cooperative that she, along with the help of her community, established in their tiny Montana farming town. Big Flat Grocery is the only food store in Turner, which is located in the northern part of the state just 12 miles from the Canadian border. Only 61 people reside inside the Turner city limits, and they must travel more than 30 miles to larger communities if they wish more services.
Prior to visiting Washington, D.C., Van Voast attended MCDC's Back to Basics Cooperative Summit in March to meet with other co-op leaders and discuss the success of establishing Big Flat Grocery. "The success of our small co-op has been phenomenal and we were asked to share this story with others across the state of Montana," Van Voast said. While at the summit, Van Voast had the opportunity to meet and speak with Sam Rikkers, Administrator for USDA's Rural Business – Cooperative Service. He was the summit's keynote speaker and according to Van Voast, her story about Big Flat Grocery made an impression upon him.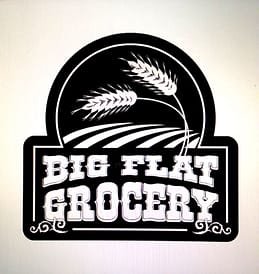 In September Rikkers invited Van Voast to meet with USDA officials in Washington D.C. and share the story of Big Flat with other panelists in a White House Rural Forum. While in Washington, she had to opportunity to meet Secretary of Agriculture Tom Vilsack. Van Voast says that Vilsack was very interested in learning more about the small rural community of Turner. "When he heard that our next closest store was 31 miles away with larger shopping options being 77 miles away, he wondered how people would manage to get their needs met if they didn't have a car," explains Van Voast. She went on to explain to the Agriculture Secretary, "In our area there are no people without vehicles of some sort," which she said was surprising to Vilsack.
After her visit to the Department of Agriculture, Van Voast traveled with Rikkers to Pennsylvania to address a White House Rural Forum. As a panelist at the forum, Van Voast gave the history of the store that would become Big Flat Grocery. She explained that the building was built in 1925 and had several prior owners for decades before it was converted into a cooperative business in 2014 and now owned by its members instead of one sole proprietor. Van Voast went on to explain the challenges the co-op had to overcome in making Big Flat successful, which including raising enough capital from members to hire a small staff to operate the store.
Van Voast expressed her admiration of the store's two employees; "Maggie [Big Flat Grocery Manager] is one of the reasons the store is as successful as it is. Maggie is amazing! Martha is part-time employee and she is also amazing! Maggie and Martha are a huge reason for our success." She went on to explain the other challenge the co-op eventually overcame was finding a supplier that was willing to deliver products on a weekly basis. Van Voast also explained to the panel how community support has been another essential factor in the success of the grocery co-op business from member investment and that grants from other co-ops that include Triangle Communications and Big Flat Electric.
"The success of Big Flat Grocery is an indication of the longevity of our community," Van Voast said. She went on to express her belief of how integral Big Flat is to the community of Turner; "If the grocery store closes, it is harder for our community to survive. In my opinion, with no store it is harder to hire teachers in our small school. If we can't hire teachers, it is hard to keep our school open. If our school closes, where do we educate our children? If we have to take our children elsewhere for school, it won't be long before our community withers up and dies. So for this reason, and many others, it is very important that Big Flat Grocery remain open to serve our community."