By Guy Gregory
MCDC Communications Specialist
Over the past year and a half, MCDC has hosted six Cooperative Impact Weeks across the state. Each week-long event has involved community activities for the general public and youth to come and learn more about the economic benefits cooperatives bring to rural towns in the form of jobs, services and community projects.
MCDC Program Director Marilyn Besich has helped host many of the events. She says, "We have discovered that there may be some things we could improve upon for the next round of events." "The one thing that we learned was that Montana's youth really don't know that much about cooperatives," adds Besich
The stress can affect the loss of libido (find more at link). If you quarreled with your loved one, will you fancy sex? Of course, none. But don't worry, this problem can be solved: you have to learn to relax. There are so many ways to relax. Try different meditations or auto training, so you can choose a suitable method.
She is currently involved in planning to improve future Cooperative Impact Weeks. "We are going to retool our goals and our efforts to focus future events on informing and educating Montana's youth," Besich explains. She plans to develop a one-week curriculum that could include "activities and events that students could engage in" to learn more about the cooperative business model. The co-op focused content would be designed to augment the current business curriculum taught at colleges and high schools. It would include course work focusing on: the legal structure of the cooperative business model, how it is governed/operated, and how it compares to the other business models.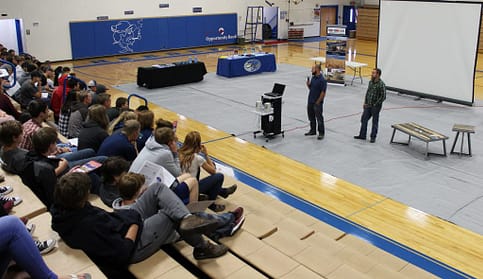 In addition to the cooperative education curriculum, each school would have the option to include interactive events that might involve inviting co-op leaders from their communities to speak to their students in the classroom or put on a co-op career fair.
Besich has already discussed the cooperative business curriculum with career and technical educators at Montana's Office of Public Instruction (OPI). After listening to Besich's proposal, the OPI advisors recommended that she present it to educators at the Montana Teachers Conference in October. Besich is currently awaiting approval to present her proposal at the conference. The conference planning board plans to finalize the agenda sometime in June.
In the past few months, Besich has also reached out to several student organizations, to include: the Future Farmers of America (FFA), Business Professionals of America (BPA), Distributive Education Clubs of America (DECA), and the Family, Career and Community Leaders of America (FCCLA). She recently attended the Montana FFA State Convention in Bozeman to engage with FFA leaders and encourage them to get involved in the project.
For the third time in a row, CHS Foundation has awarded MCDC a cooperative education grant to fund another round of cooperative impact weeks. In addition to building new relationships with educators and student organizations, MCDC continues to rely on partnerships with Montana State University Extension and cooperatives throughout the state to refocus and improve the program that began in 2017.